About Us
Our highly trained team is committed to providing the very best dental care available.
Our facility is state of the art and enables us to deliver a high level of care in the most comfortable, efficient and safe manner possible. You will find our doctors and staff to be very warm and caring providing you with personalized service to assist you to achieve and maintain a healthy smile for a lifetime. We are proud of our practice.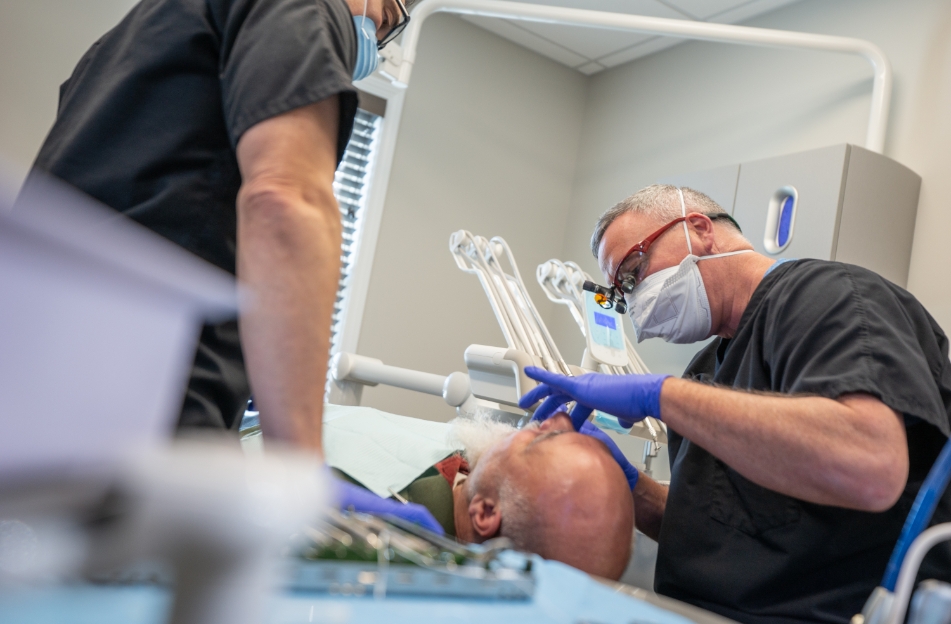 Infection control and sterilization is of great concern to us. We're committed to your safety, your health, your protection, and our office is 100% latex free.
The staff in our practice participates in continuing education for infection control on an ongoing basis and all personnel with any type of patient contact have been appropriately vaccinated.

Many safeguards also go on behind the scenes. We are very proud of our state-of-the-art Steri-Center. All instruments are placed into an ultrasonic (vibrating) cleaner containing a bacterium killing solution. The instruments are then sterilized at high heat in an autoclave that is routinely tested by an outside licensed testing facility to be sure that all bacteria are killed. All instruments are placed in hospital grade cassettes to ensure hands-free sterilization.

We are committed to providing the best quality dentistry for a reasonable fee while providing the best possible protection for patients and staff against diseases and illnesses. We will continue to be on the leading edge in available dental procedures, materials and patient protection. Our patient's health and safety are our primary concern.